The Black Student Experience
Student clubs, athletics, mentorship — there's no shortage of options to shape your experience. Black Leadership University Experience (B.L.U.E.) student Giselle created Through Our Eyes to showcase Black student stories for future students. Watch to see how these Black Western students have defined their own experience.
Meet Ezy | Black Students' Association
Meet Miles | Western Future Black Physicians
Meet Owura | Black Future Lawyers
Meet Bev | Orientation Student Team
Meet Sinéad | African Students' Association
Meet Sharon | Caribbean Students' Organization
Every experience will be different, including yours!
Ask current students about their extracurriculars, work experiences, classroom experiences, and anything else you're curious about.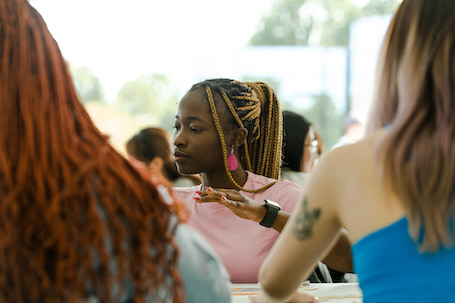 Want to Learn More?
Sign up for email updates about all things Western, including Black student clubs, scholarships and more!